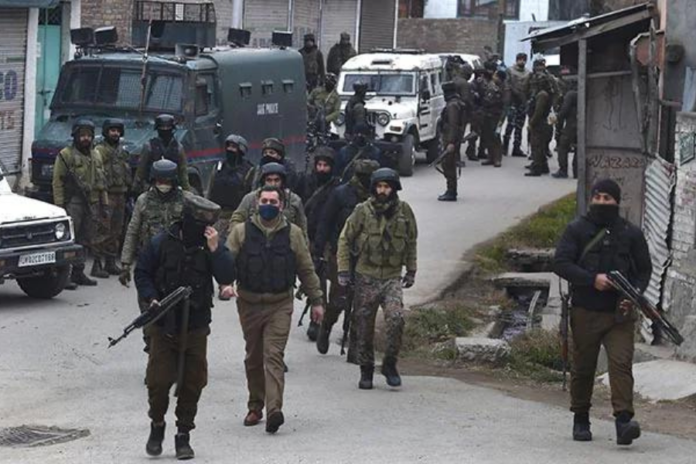 Drones have been used by the security forces to track down a group of 3-4 militants who have been hiding in the Halan Heights area of Kulgam district in Jammu and Kashmir, where three Indian Army soldiers were martyred in an encounter late on Friday.
According to officials, the Indian Army's Para Special Forces have also been deployed in the area for a seek and destroy mission during the ongoing operation.
After receiving information about the presence of a group of three to four terrorists, the security forces conducted a coordinated operation in the region, which was covered in thick foliage and plenty of undergrowth, they claimed.
According to them, the security forces are conducting more thorough search operations and attempting to contact terrorists.
The search operation on Friday ended in a clash when militants opened fire on the security personnel, who returned fire.
The official reported that three members of the security forces were hurt during the exchange of fire and later died as a result of their injuries.
"Operation Halan #Kulgam. On specific inputs regarding the presence of terrorists on higher reaches of Halan in Kulgam, operations launched by Security Forces on 04 Aug 23. In exchange of firing with terrorists, three personnel sustained injuries and later succumbed. Search operations are continuing," Srinagar-based Chinar Corps of the Indian Army said in a tweet.