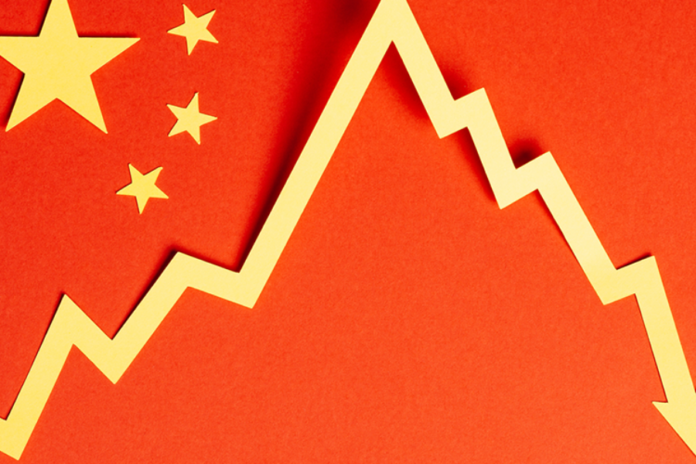 Chinese Economy Slowdown: There is rising concern about why China's leaders are not acting quickly to revitalise the world's second-largest economy given that the country is on the verge of entering a protracted period of stagnation and that a spiralling real estate crisis is endangering financial stability.
Investors, economists, and diplomats are pointing to indications that Beijing appears hesitant to implement the bold reforms required to support a faltering post-COVID recovery, even in a nation famed for its opaque and protracted decision-making.
This is a geopolitical issue as well as an economic one.
President of the United States Joe Biden this week referred to China as a "ticking time bomb" because of its economic woes. The two countries are at odds on contentious topics like Taiwan, a democratic island that Beijing claims as its own.
"That's not good because when bad folks have problems, they do bad things," Biden had told the media.
What accounts for China's lacklustre response?
Many observers of China believe that President Xi Jinping's emphasis on national security is constraining and working against the economic drive, driving away the capital Beijing claims to be trying to attract.
Others claim that a government stacked with Xi's supporters and the Chinese Communist Party's (CCP) innate reluctance towards policies that could transfer power from the state to the private sector may be restricting the discussion of policy and thwarting the response.
Change in China can be slow, as evidenced by its continued adherence to the economically harmful COVID-19 limitations throughout the majority of last year, despite the rest of the globe opening up.
China has already demonstrated prompt resolve, acting fully to quell concerns about growth during the global financial crisis of 2008–2009 and a fear over capital outflows in 2015.
Major policy changes are frequently also carefully planned, with the December economic meeting typically serving as the setting for such measures.
Although they note that unlike previous slowdowns, there is no quick remedy, economists say China requires measures to increase consumption and business confidence, such as tax cuts or government-funded consumption vouchers.
China has responded to criticism of its actions
"A small number of Western politicians and media amplify and hype up the temporary problems existing in China's economic recovery," foreign ministry spokesman Wang Wenbin told the media on Wednesday.
"They will eventually be slapped in the face by reality," he added.
Wang's remarks followed Tuesday's dismal economic activity figures, which increased worry that China is on track for a deeper, prolonged slump.
Chinese government trying to hide economic decline
The Chinese government has also stopped releasing data on youth unemployment, which analysts say is partially a result of regulatory actions against major employers in the technology, education, real estate, and banking industries and has reached record highs.
China's State Council stated on Thursday that it would "optimise" the business environment for private companies and make more of an effort to draw in foreign investment. According to officials, the private sector employs 80% of urban residents and contributes 60% of the country's GDP.
However, diplomats in China claim that there is a widening gap between government calls for investment and a broad national security crackdown that is undermining company trust.
A recent anti-espionage statute, which was followed by raids on a few foreign consulting businesses, was one instance that alarmed the international business world.
According to a diplomat and another source briefed on the discussion, the commerce ministry met with foreign corporations in July and assured them that the law gave protections for enterprises operating in China and that they need not be concerned. Both opted not to be named.
However, the diplomat claimed that the assurance simply served to highlight a "significant perception gap" between the government and foreign companies. An inquiry for comment was not immediately answered by the ministry.
The Chinese Communist Party's (CCP) official newspaper released a speech by Xi the day following this week's gloomy report, in which he cautioned against Western capitalist economic models. The February speech omitted any discussion of structural inequalities or recommendations for how to address them.